ErgoFlip
We welcome Corporate and Wholesale inquiries. Minimum quantities 10
Introducing the latest invention, ErgoFlip Active Utility Day Chair designed for the users safety with armrest and adjustability, it's unique in built two-in-one system integrated with an active cushion, (boasting the health benefits of a fitness ball) inspires instantaneous movement when sitting and allows the user to flip back to a normal seat.
The Utility Active Day Chair also combines the ability for healthcare professionals to use the chair for rehab devising exercise programs to treat their patients who would benefit from postural retraining, core control, active motor control, lumbopelvic mobility, postoperative care.
Share
Dimensions

Seat: 460 mm

Seat Height: 490mm x D 470mm

Back: H 860mm

Frame Black 4 - Leg

Chair Load Capacity: 135 KGS
Active Cushion

- Ready for use, comes inflated

- Non-slip surface

- Highly durable

- Water-resistant and easy to clean.

- Use wet wipes or damp cloth if needed.
Highest Australian Standard

The ErgoFlip's chair mechanisms provide a full range of adjustments to suit particular tasks and individual needs. All mechanisms have been selected after hours of continuous testing. All ErgoFlip® mechanisms are fitted with premium quality pneumatic height adjustable gas lifts which meet the highest Australian standard - Class 4. Relevant mechanisms and other components have been independently tested to ASNZS 4438:1997 by Furntech-AFRDI.
View full details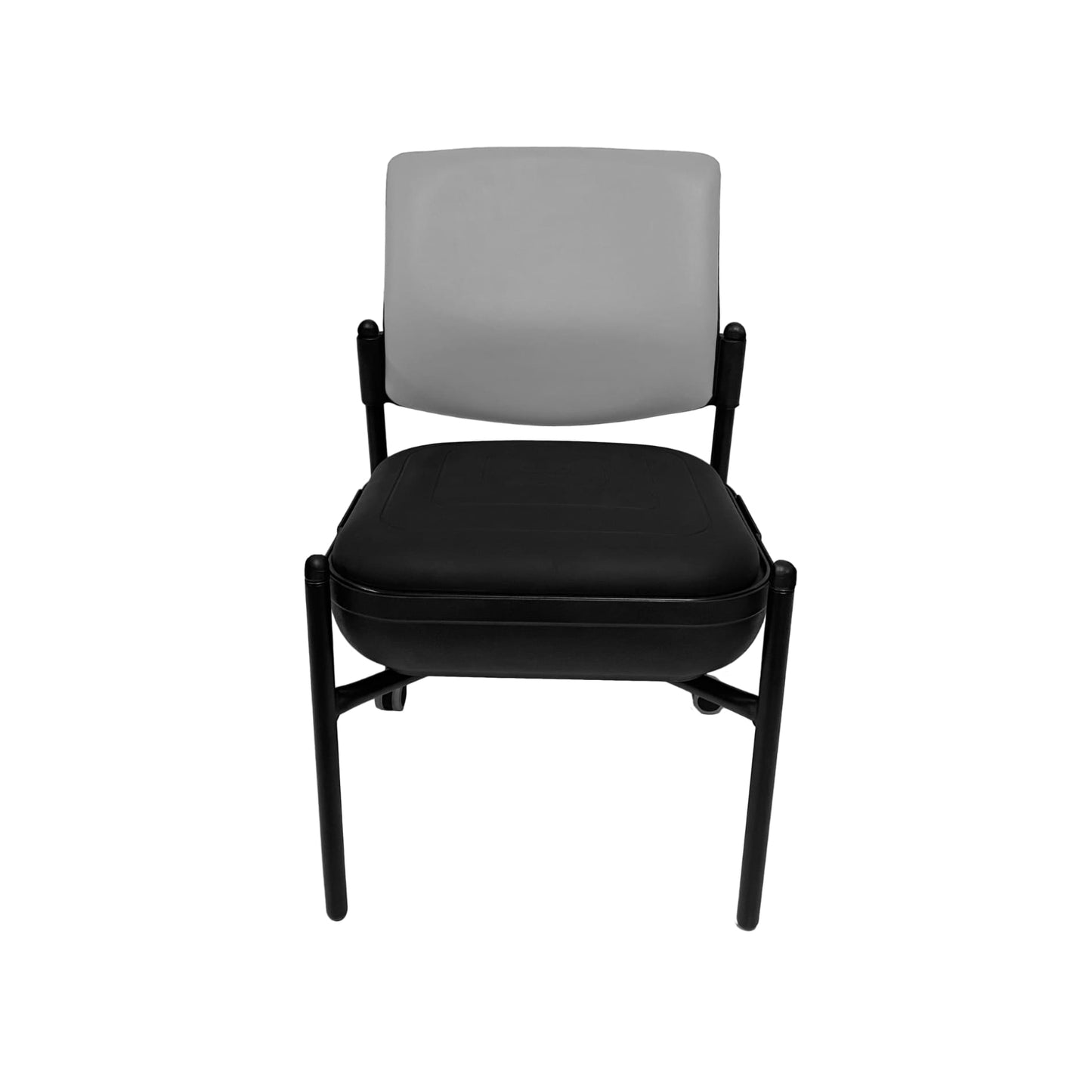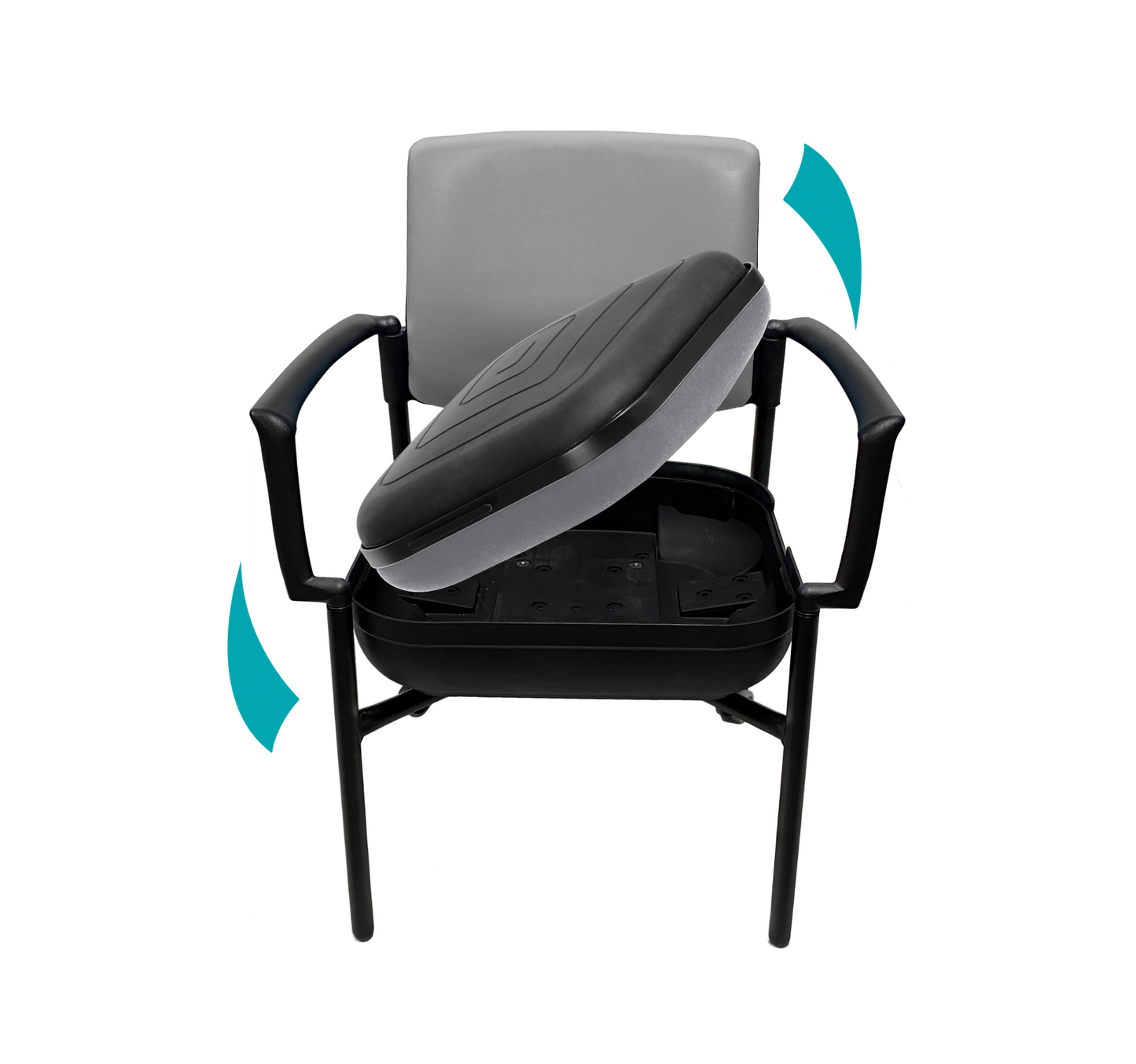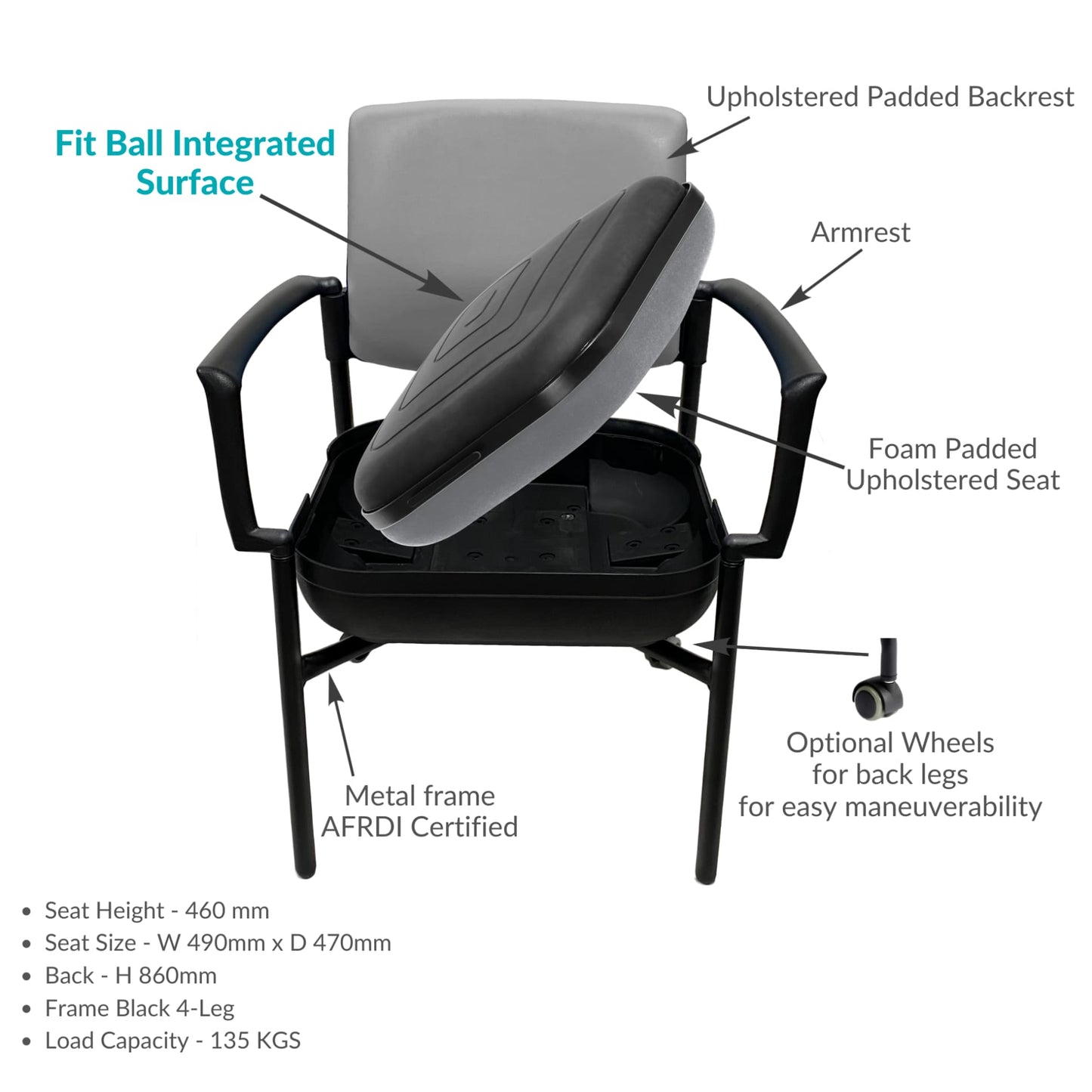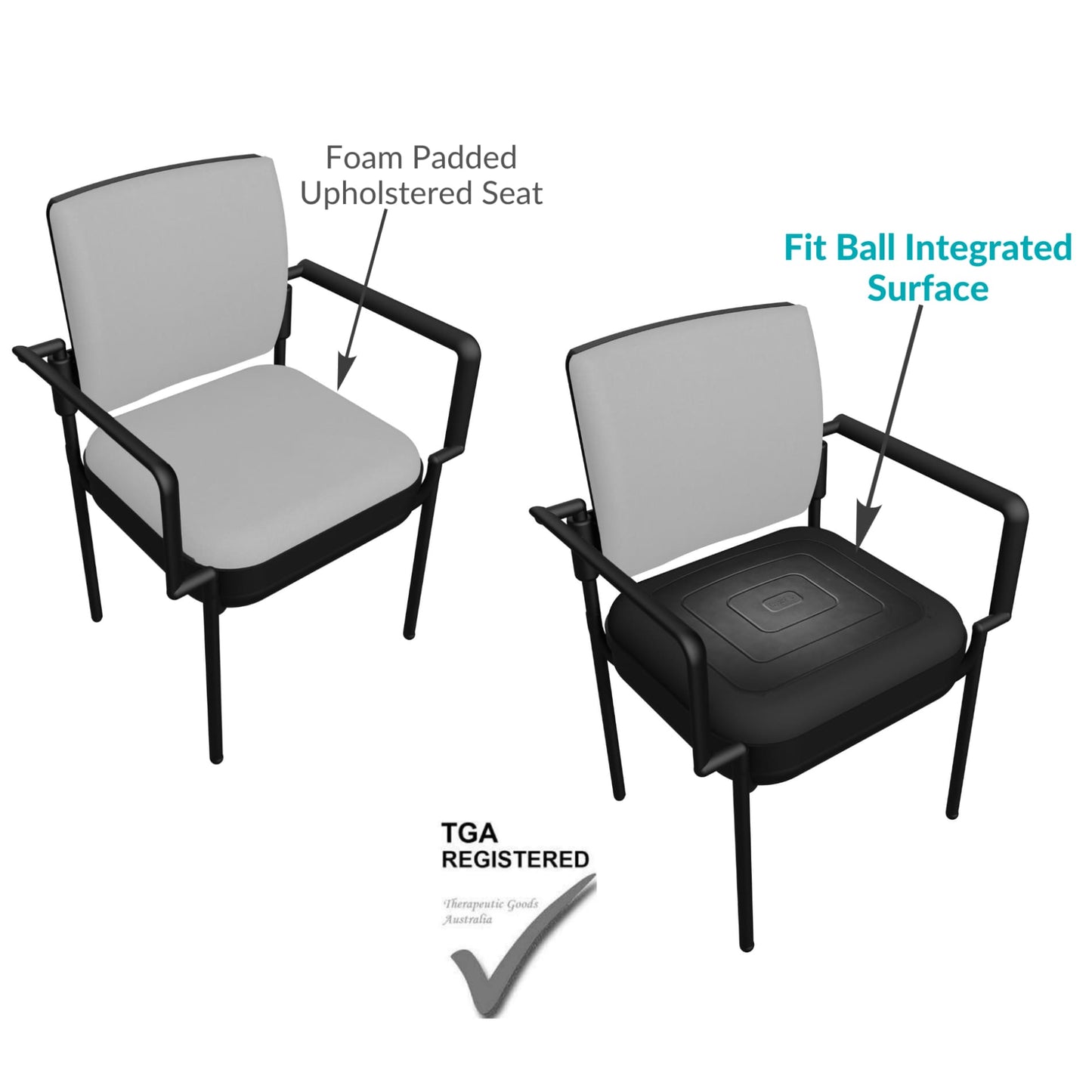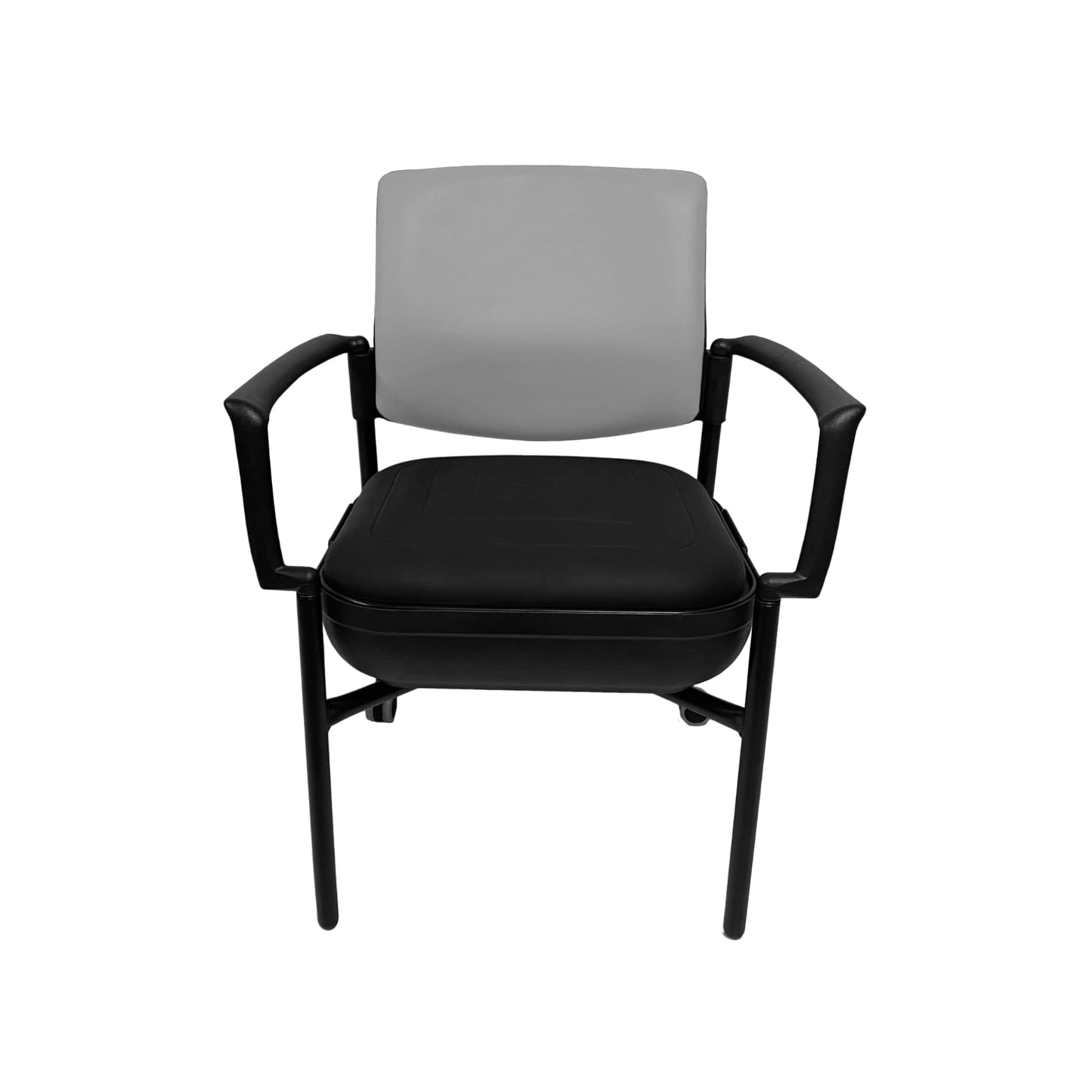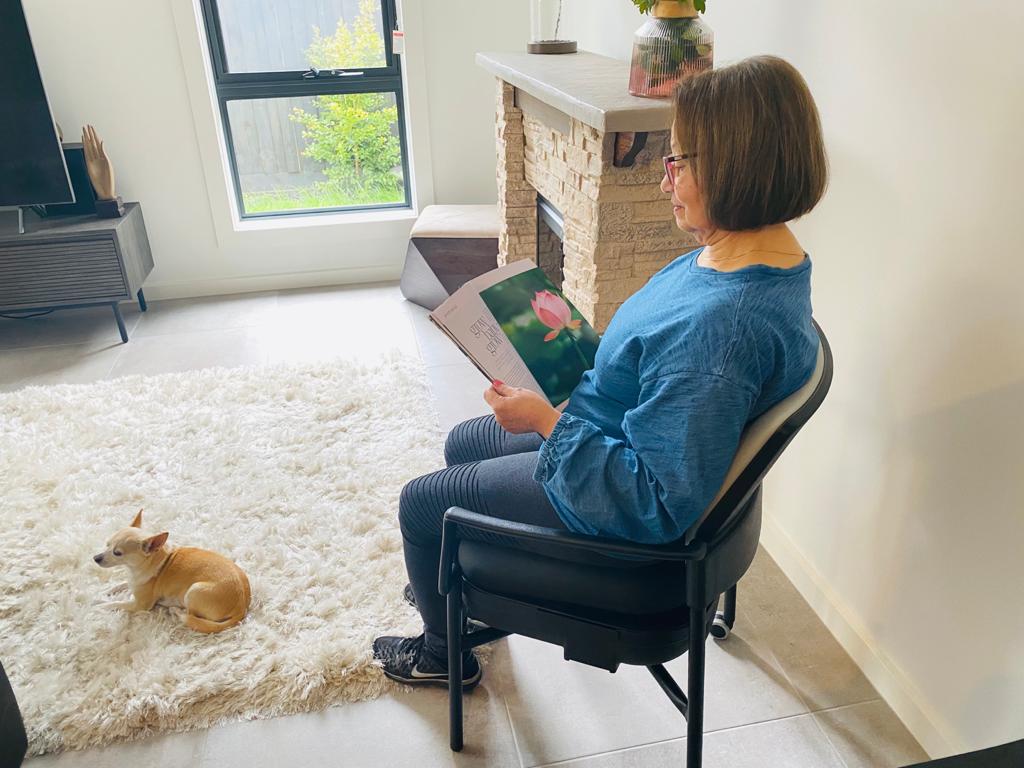 Contact form or call 1300 734 005
The World's First 2-in-1 Surface
Active Surface

The gentle lateral and rotation movements of the active surface relieves spinal load and increases core strength, since the abdominal muscles must be constantly engaged to hold you upright.

Conventional Surface

Comfortable and durable upholstered padded cushion with anti bacterial foam. Providing right amount of support for your hip and waist
10 Years Warranty

This product has a warranty for 10 years, to be free of defects, assembly, materials and workmanship.

Learn More

Delivery to your door step

All ErgoFlip Items will be delivered to your door step. Please contact us to check your ETA

Learn More

30 Days Money back Guarantee

Try ErgoFlip Products for 30 days. If you don't love it, let us know, ship it back and we'll give you a full product refund. In most areas of Sydney, Melbourne, Brisbane, Perth and Adelaide we offer free returns - reach out to our team for more info!

Learn More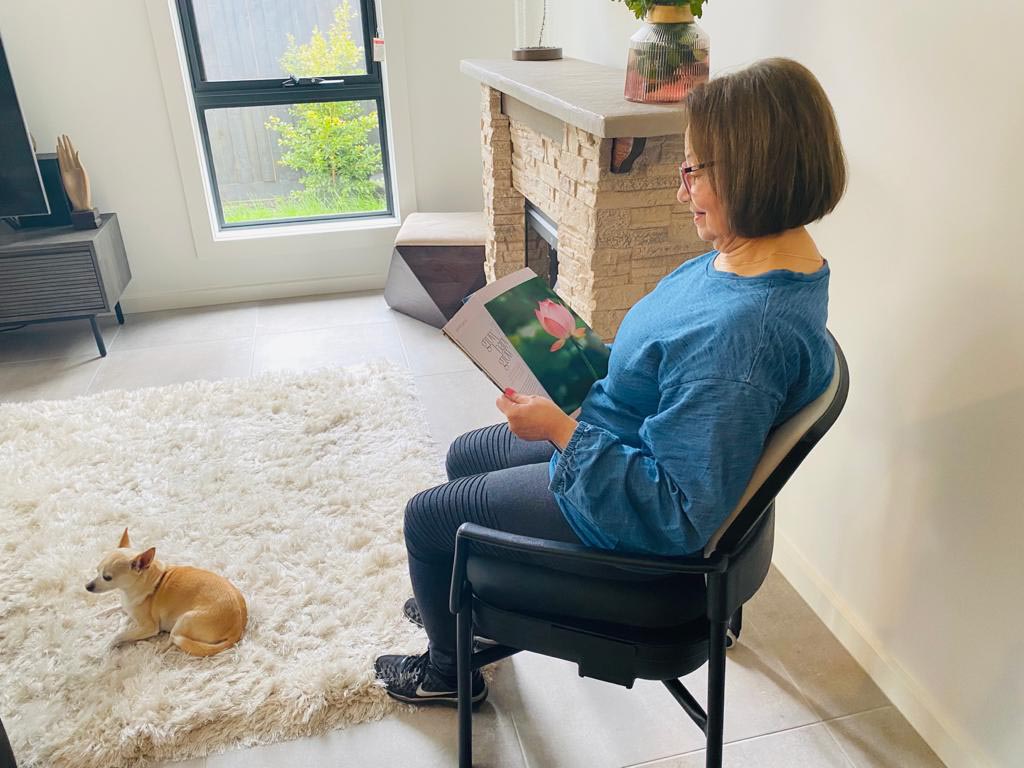 Utility Chair for Everyone
The modern, functional design makes long term sitting comfortable and compliments every environment such as recreational rooms, dining room, lounge and the bedroom. 
Download Brochure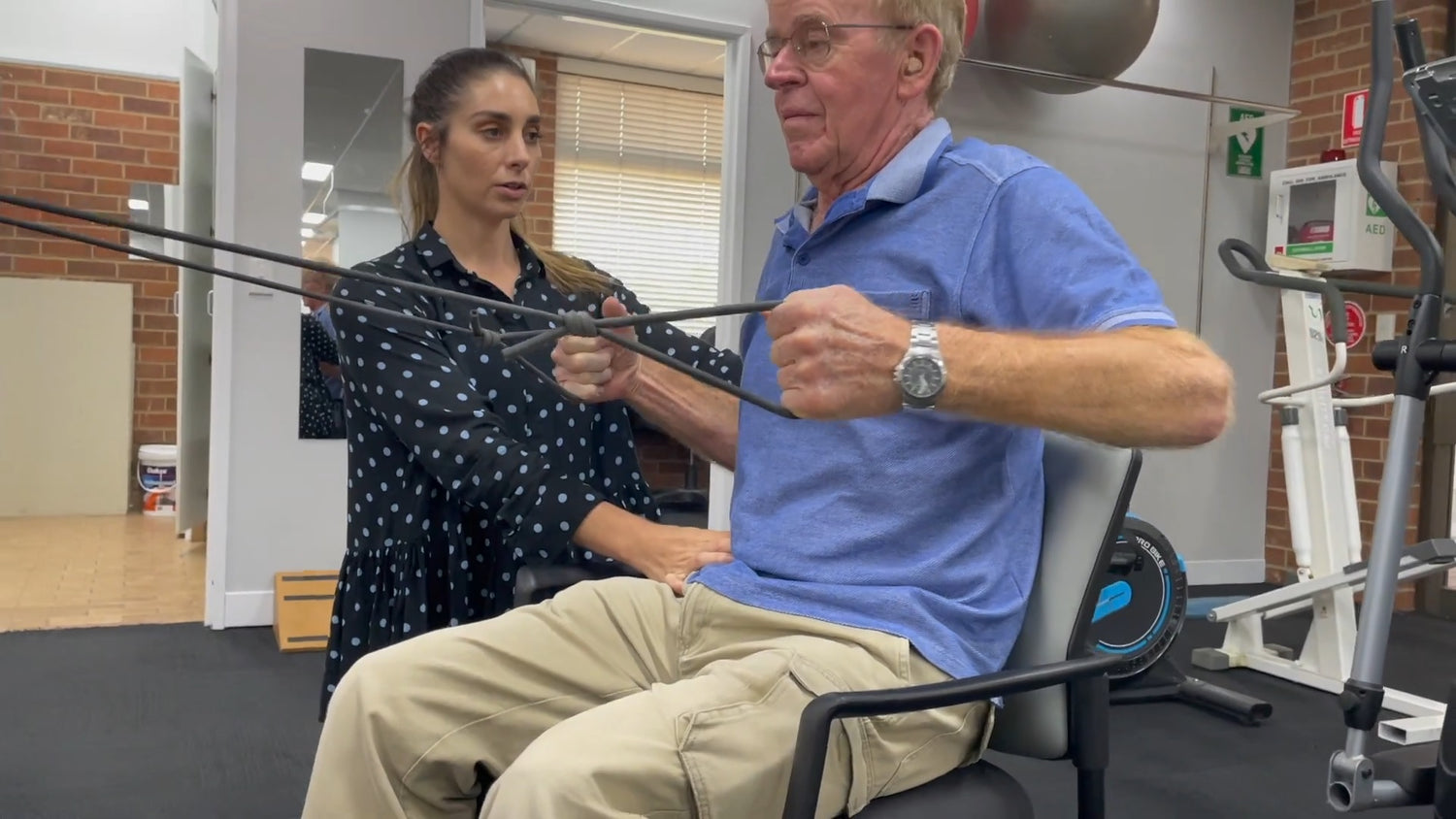 How ErgoFlip is used for therapy
The ErgoFlip can be utilised by anyone who would benefit from postural retraining, core control, active motor control, lumbopelvic mobility. Neurological conditions that can benefit from ErgoFlip prescription include: multiple sclerosis, post stroke, cerebral palsy and acquired brain injury.
Healthcare Professional Testimonials
Collapsible content
Practical and safe design makes it ideal for:

- Rehab & therapy

- Clinician visitors chairs i.e. Allied Health Professionals, hospitals

- Aged care recreational room

- Post-op recovery

- Pre/postnatal exercises
Learn More

The active cushion underpins the latest clinical evidence in encouraging an active sitting approach. Unlike the conventional chair which encourages a posterior pelvic tilt with excessive disc pressure, the ErgoFlip allows the user to adopt multiple postures.

This allows for better activation of postural muscles as well as greater resting tone in the multifidi, erector spinae and transverse abdominis. Once the user is taught to activate these muscles in clinic they can maintain the activation of these through sitting on the ErgoFlip. Moreover, the ErgoFlip allows for the development of hip and lumbopelvic motion as well as motor control and disassociation of the pelvis on the lumbar spine.  Orthopaedic conditions that the ErgoFlip can be successfully prescribed include: hip osteoarthritis, degenerative discs, facet joint pain, cervicogenic headache.

Its multi-purpose function is suitable in any personal area where adjustable seating is required.
Dynamic Seating Exercises for Mature Aged
Treating Patients in Rehab & Therapy

Sit-Active Program
Exercises can be performed on the ErgoFlip collection. Sit-Well Active Program video tutorials supported by Kathryn Anderson, Director Viva Physiotherapy and a Master Trainer for the APPI 
Learn More