ErgoFlip Pty Ltd
Regular price
$749.00 AUD
Regular price
Sale price
$749.00 AUD
Unit price
per
Sale
Sold out
ErgoFlip Deluxe Office Chair Converts to an Active Seat 

ErgoFlip's innovative design offers 2 seats in 1 which allows the user to flip between an ordinary seat to an integrated fit ball surface to improve your stamina for desk work.
The active surface promotes instant core engagement, back strength, an increase of metabolic rate, better posture, relief of spinal load and increases blood flow. The ErgoFlip comes complete with ergonomic adjustability features to suit various body heights.
Share
Features

- Comfortable, sturdy, and quality made office chair

- Colour upholstered cushion: black

- Chair with Ergonomic design with adjustable lumbar support

- Chair with ultra durable, breathable and flexible mesh

- Height adjustable gas lift to suit various body heights

- Chair back and seat angle can be free floating or lockable

- Optional Adjustable Armrest
Product Details

Tilt Control: Yes

Castors Included: Yes

Adjustable Seat Height: Yes

Adjustable Back Height: Yes

Adjustable Armrest: Optional (please enquire 1300 734 005)

ErgoFlip armrests is designed for the purpose to assist the user when standing up, using the armrests on your chair as leverage reduces the force in the hips and are ideal for older people or those with hip issues.

Swivel: Yes

Gas Lift: Yes

Feature: Ergonomic

Commercial Use: Yes

Chair Base: Polished 5 Star Alloy
Dimensions

Seat: W 490mm x D 470mm

Seat Height: 420mm - 550mm

Back: W 450mm x H 500mm

Chair Load Capacity: 135 KGS
Active Cushion

- Ready for use, comes inflated

- Non-slip surface

- Highly durable

- Water-resistant and easy to clean.

- Use wet wipes or damp cloth if needed.
Highest Australian Standard

The ErgoFlip's chair mechanisms provide a full range of adjustments to suit particular tasks and individual needs. All mechanisms have been selected after hours of continuous testing. All ErgoFlip® mechanisms are fitted with premium quality pneumatic height adjustable gas lifts which meet the highest Australian standard - Class 4. Relevant mechanisms and other components have been independently tested to ASNZS 4438:1997 by Furntech-AFRDI.
View full details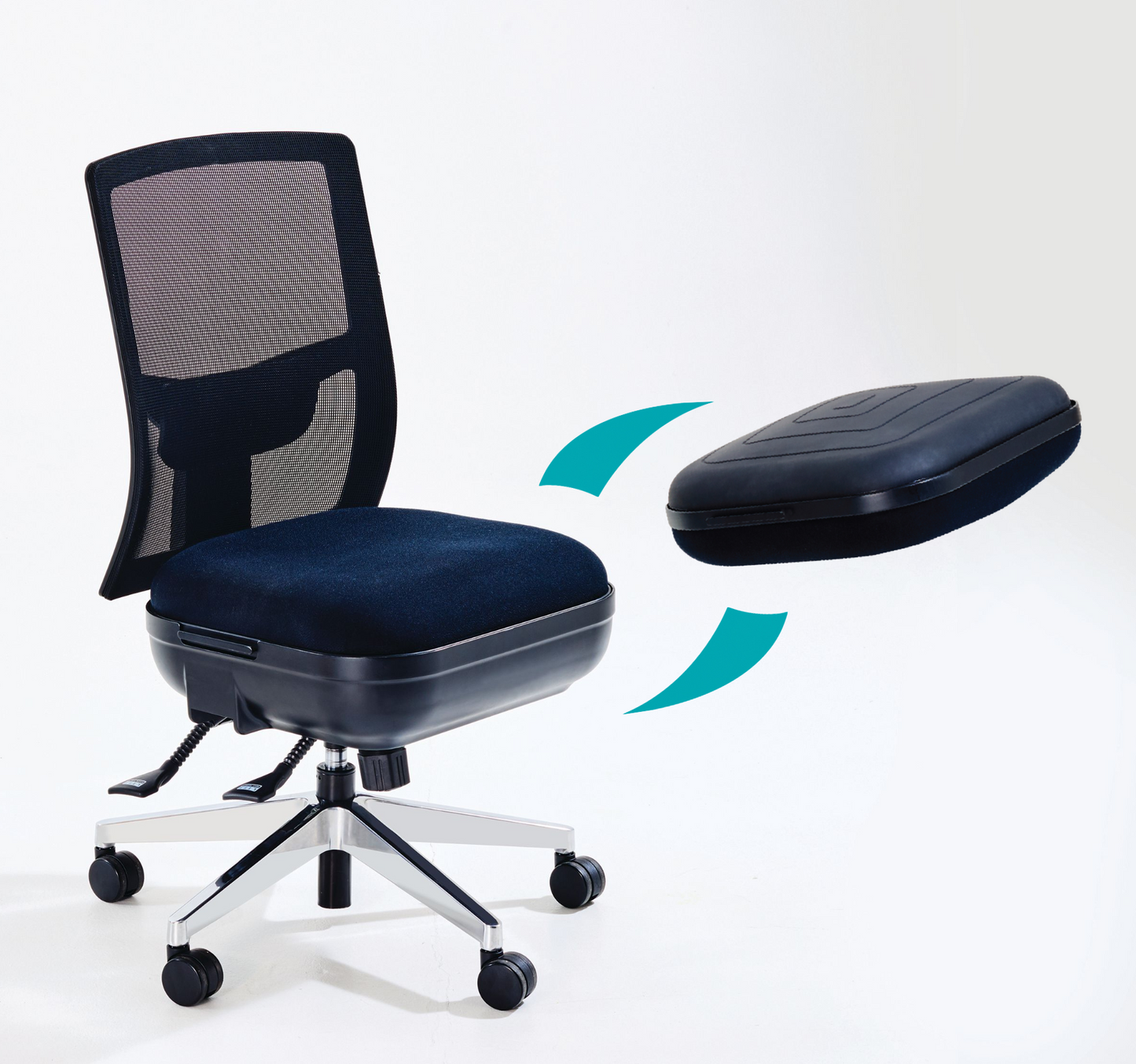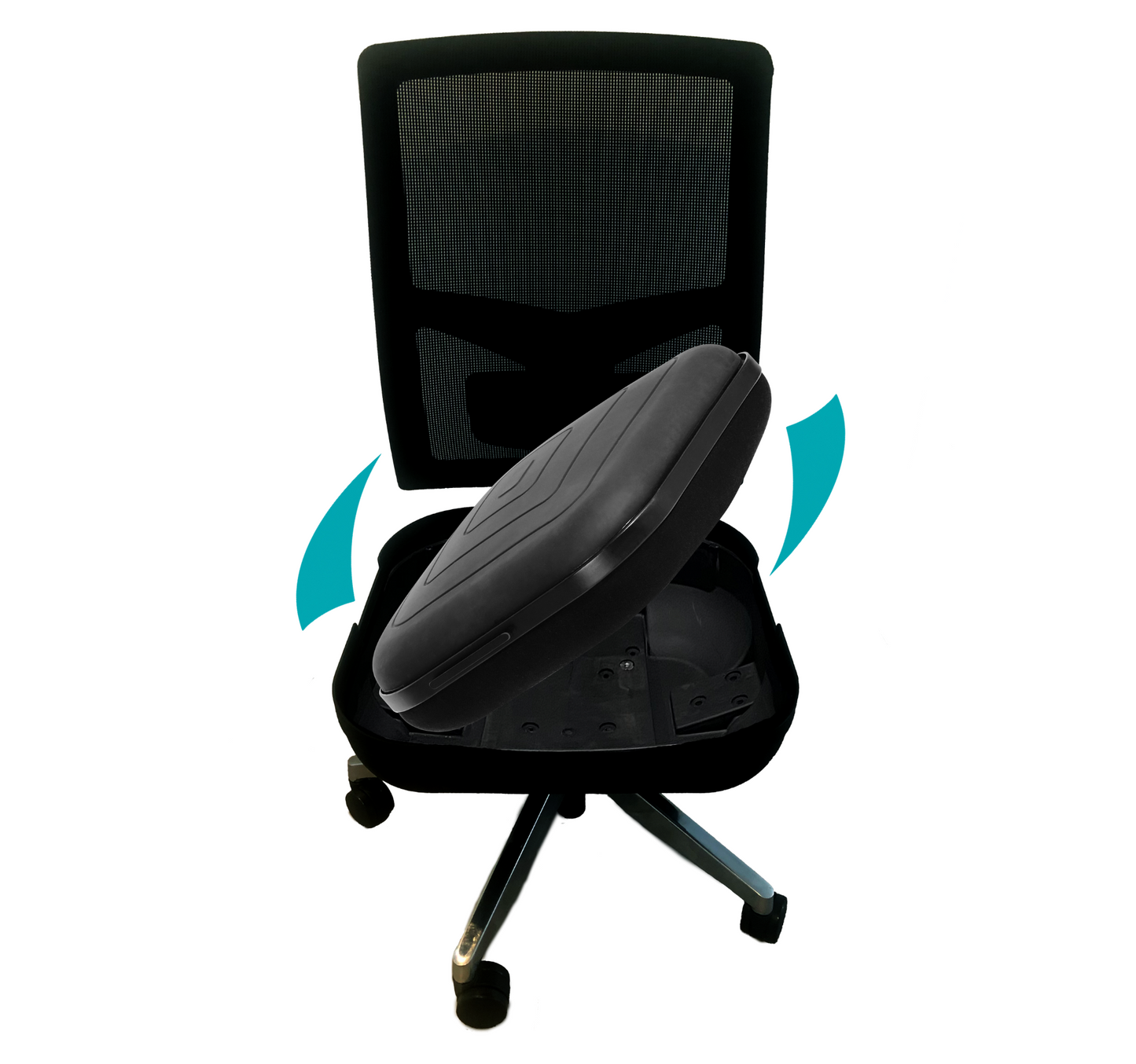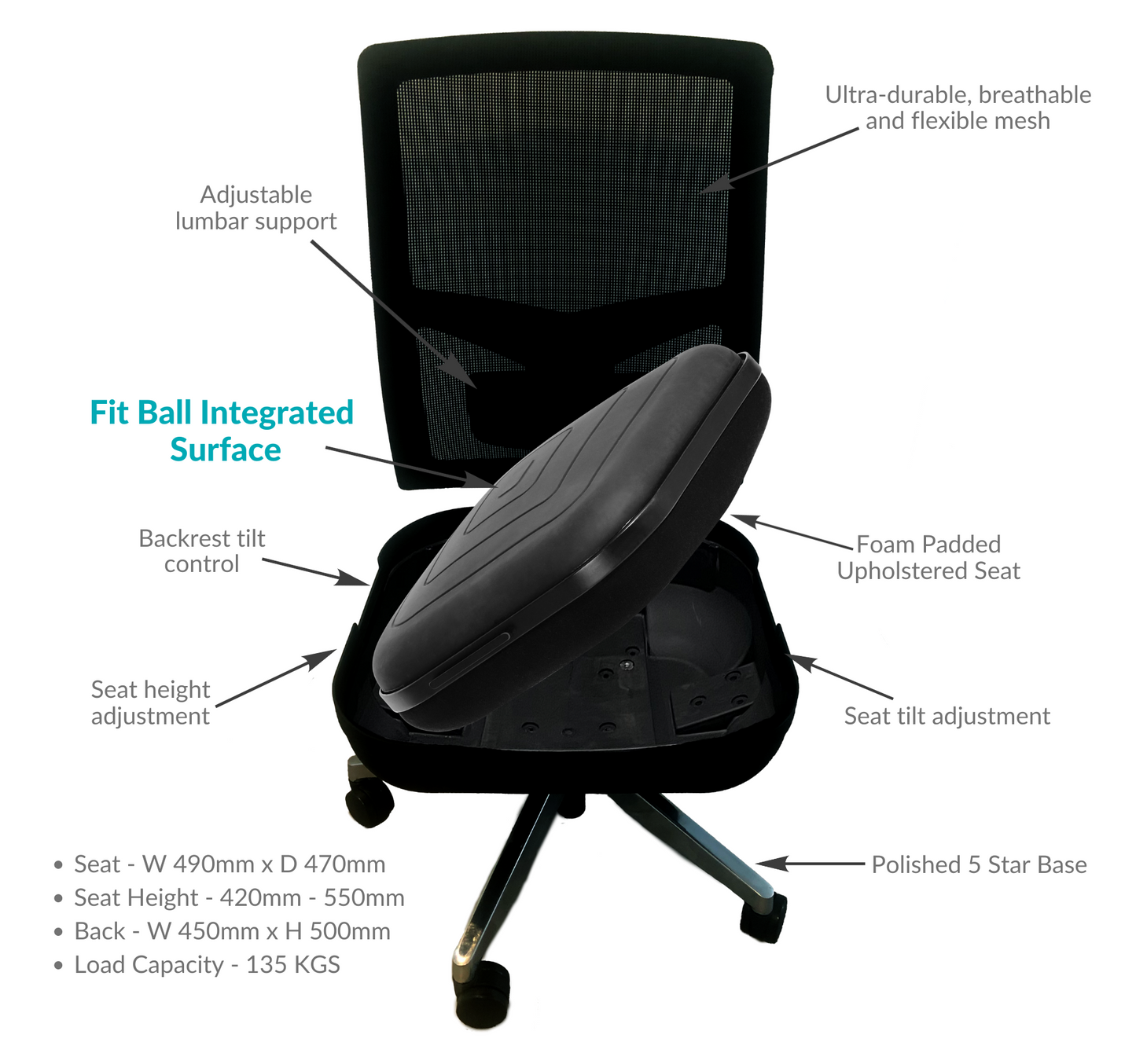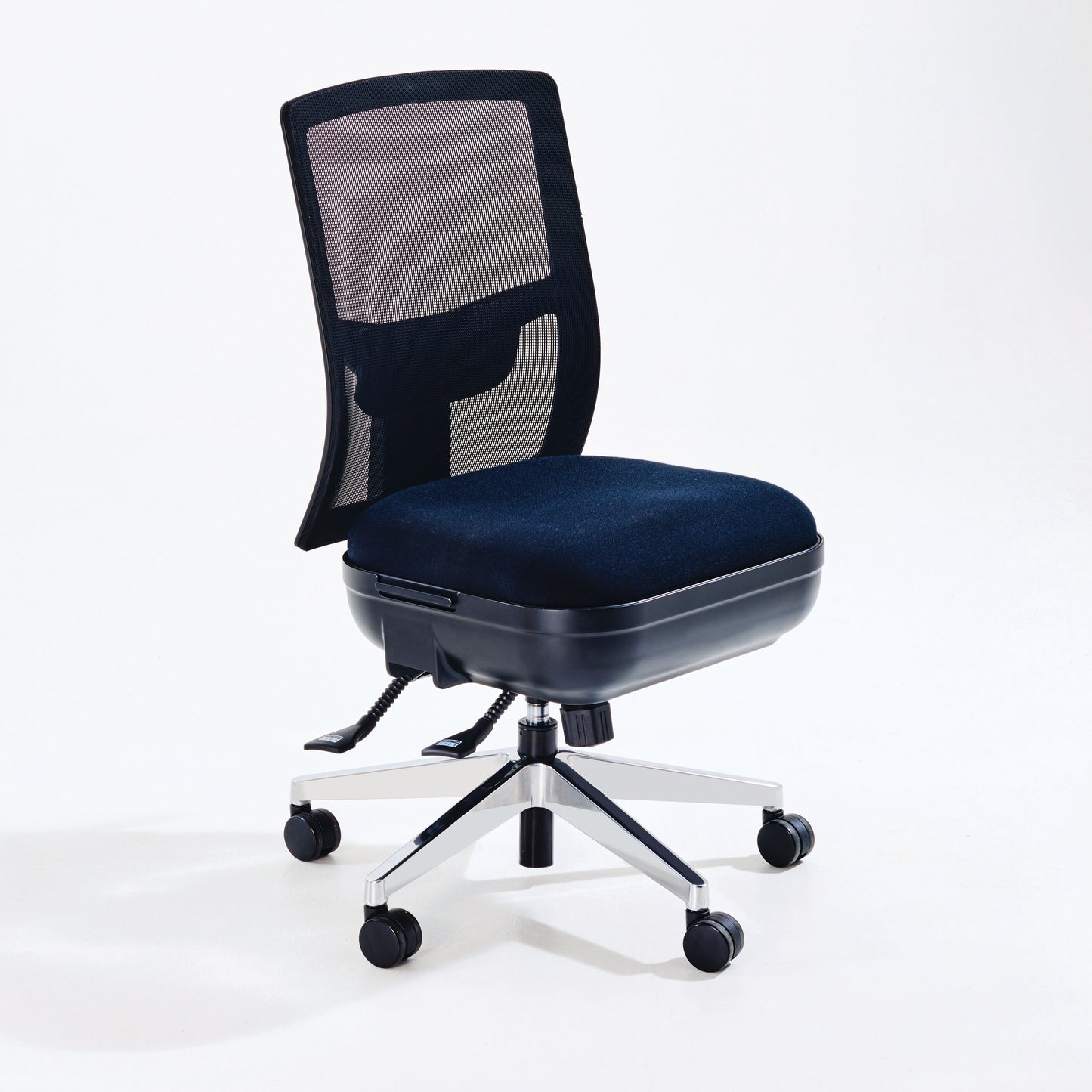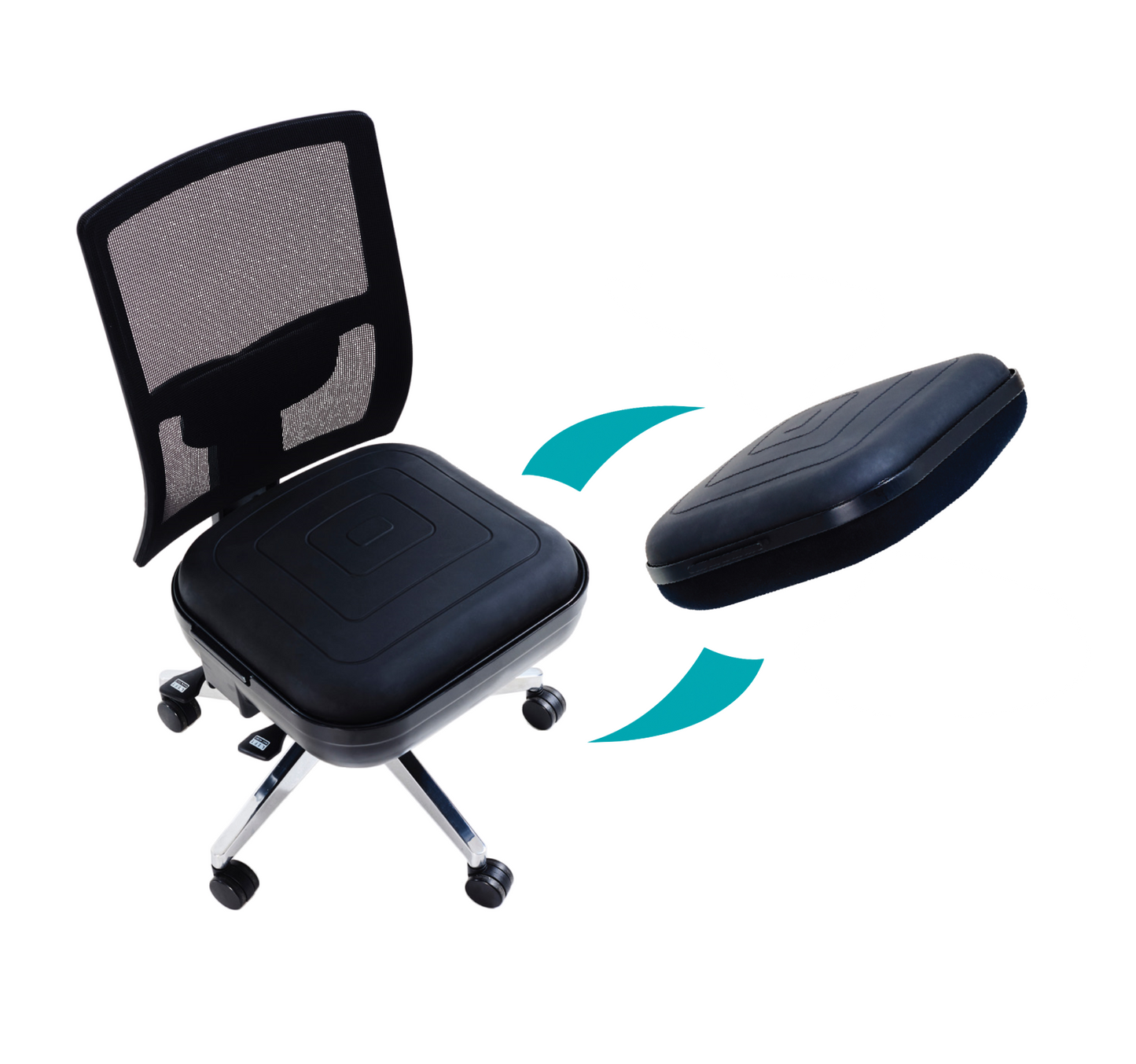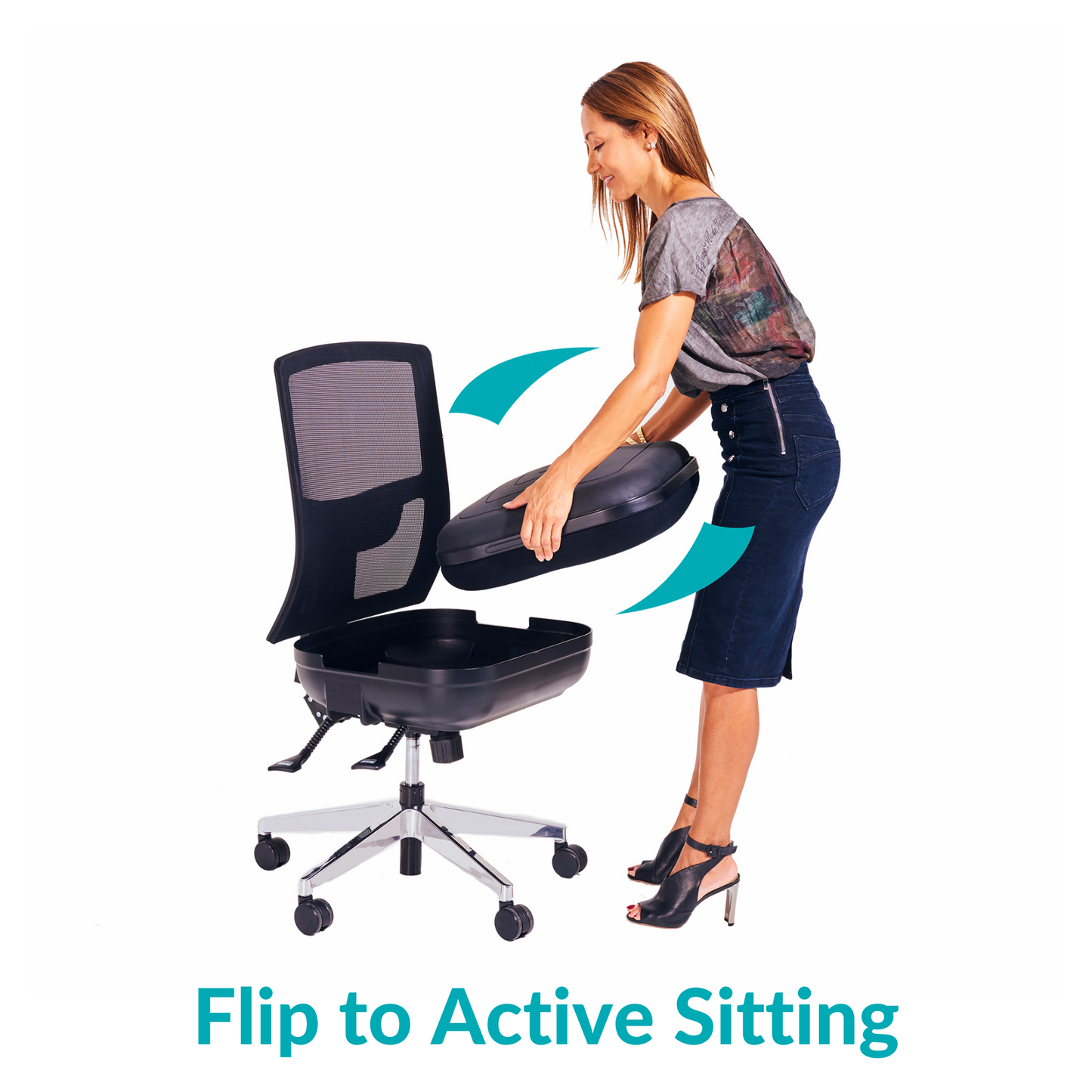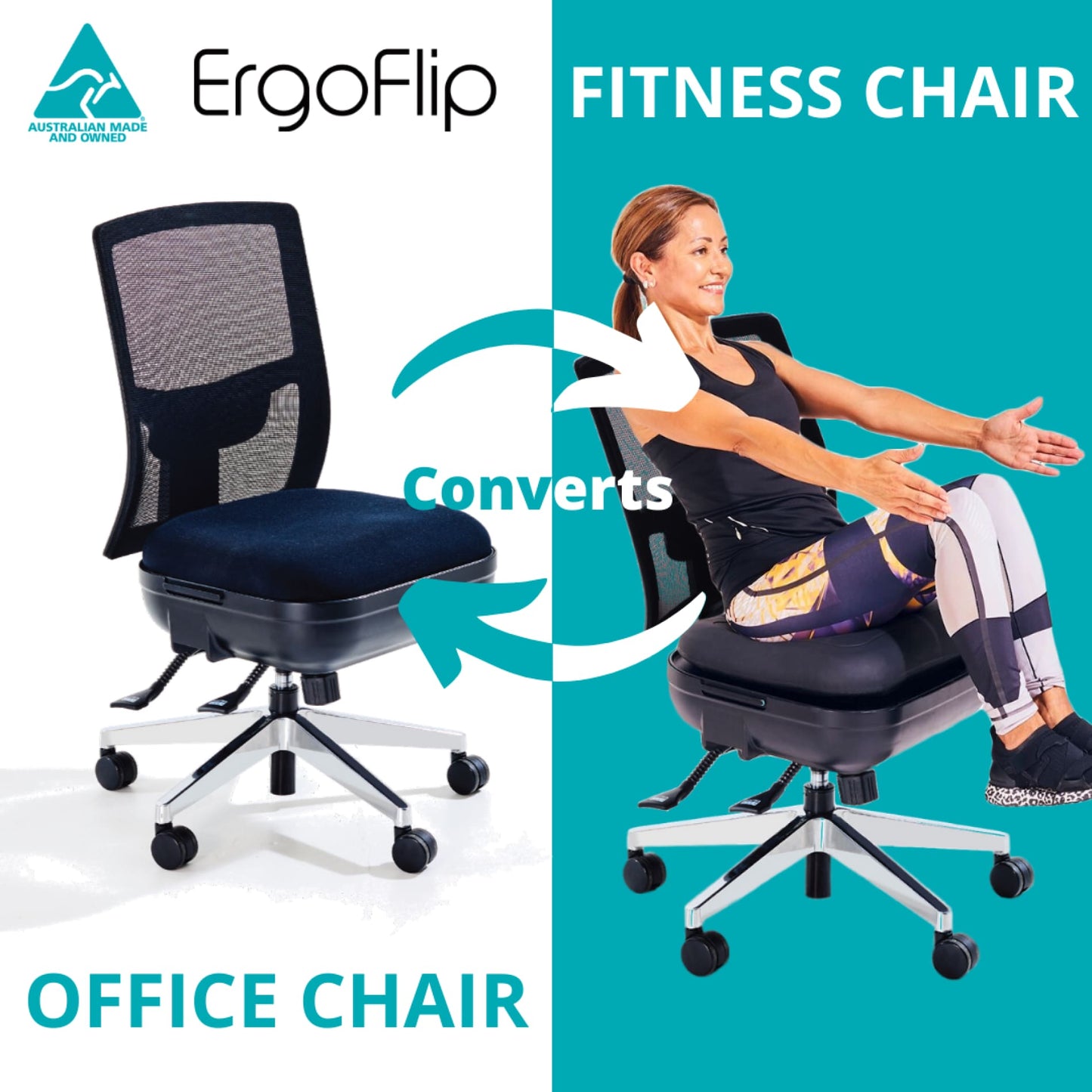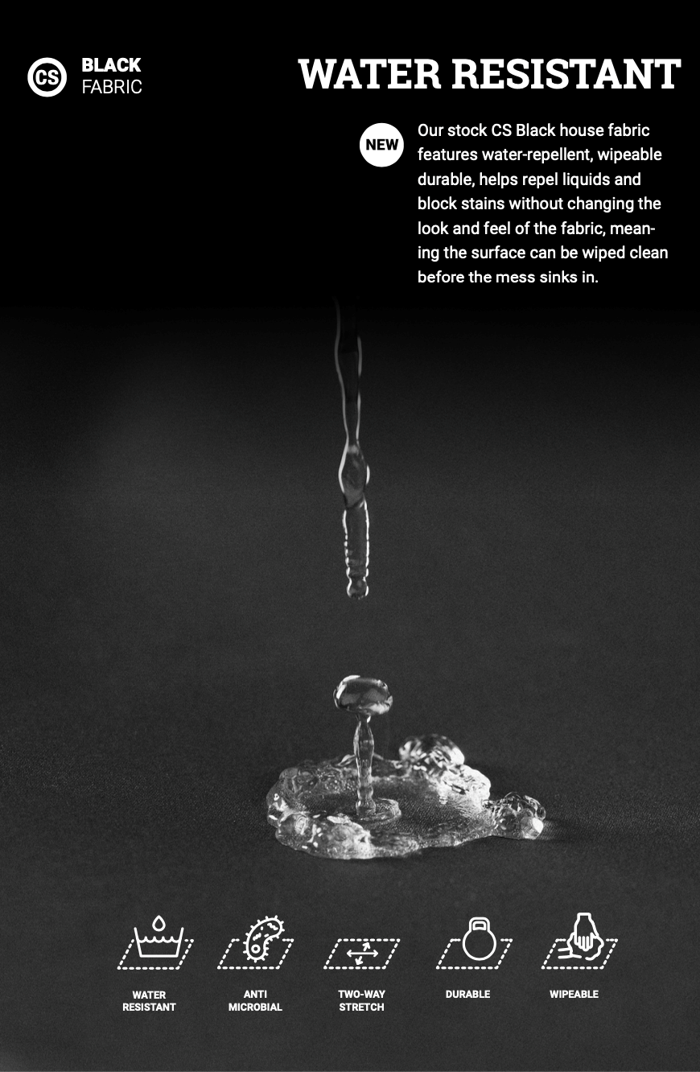 The World's First 2-in-1 Surface
2 Seats in 1

Discover the chair that redefines office seating: the only one of its kind with a flip seat, providing you with a dual seating experience.
Enjoy the unique active cushion that offers the benefits of sitting on a fitness ball while ensuring proper back support. Experience innovation and comfort like never before!

Active Surface

The gentle lateral and rotation movements of the active surface relieves spinal load and increases core strength, since the abdominal muscles must be constantly engaged to hold you upright.

Conventional Surface

Comfortable and durable upholstered padded cushion with anti bacterial foam providing right amount of support.
10 Years Warranty

This product has a warranty for 10 years, to be free of defects, assembly, materials and workmanship.

Learn More

Delivery to your door step

All ErgoFlip Items will be delivered to your door step. Please contact us to check your ETA

Learn More

30 Days Money back Guarantee

Try ErgoFlip Products for 30 days. If you don't love it, let us know, ship it back and we'll give you a full product refund. In most areas of Sydney, Melbourne, Brisbane, Perth and Adelaide we offer free returns - reach out to our team for more info!

Learn More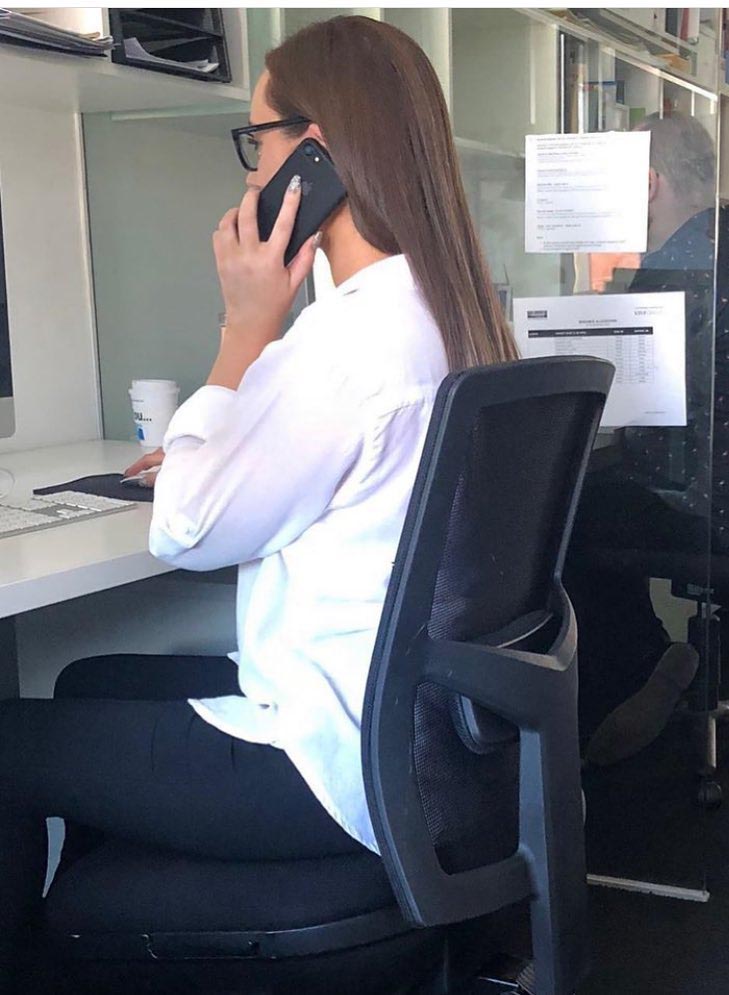 Lateral Movement
We know by the overwhelming support of clinical evidence movement and exercise combats the consequences to sedentary work and behaviour. ErgoFlip is a life-changing solution and prevention to relieve the harmful affects of static sitting at your desk.
The ErgoDeluxe's integrated active surface promotes fitness and features a wide range of benefits:
- Reduces sore and tense back muscles
- Helps minimise stiffness
- Strengthens core and back muscles
- Improves balance & stability
- Promotes better posture
- Increases energy levels
- Burns calories
Learn More How the ErgoFlip Benefits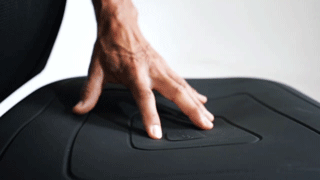 Sit-Active Program
Exercises can be performed on the ErgoFlip collection. Sit-Well Active Program video tutorials supported by Kathryn Anderson, Director Viva Physiotherapy and a Master Trainer for the APPI 
Learn More